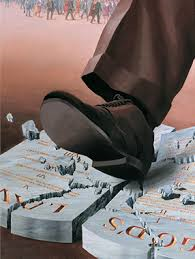 HEADLINES UPDATED 09-18-19
If you check this video out I am sure it will shock some of you and sadly I am also sure some may not even care as this has become the norm for billions of souls all over the world.
Notice what this woman (Senator Amy Klobuchar) says who is running for president of the United States. Not only is she seeking to please the Pope to gain political positioning regarding his long prophesied and recently proven false climate change agenda, she is knowingly and quite boldly belittling the God of the Universe in the process.
Continue reading